So, how many of you ask the question, What's My Hair Type? Organisers Chantel and Zoe from Derby aimed to fulfil the audience with the knowledge to understand their natural hair, celebrate culture and local talent.
Chantel told the room of hair enthusiasts, that after attending Bonnie Lush Hair (rebranded as Ivy Wild) presents Naturally Crowned in Birmingham, she was inspired to organise What's My Hair Type? Visiting Birmingham, and experiencing how women, hair enthusiasts and brands all come together was something to replicate in Derby.
The organisation was exceptional. There were competitions, workshops, a fashion show and a marketplace:
Why we shouldn't put eggs in our hair
The founder of Nylah Naturals gave a workshop on the science of hair. Kamese shared:
familiar jokes about burning hair on the stove;
why washing our hair with hot water is not good for healthy hair; and
why DIY egg treatments do not have enough protein to penetrate the hair.
Head over to the Nylah Naturals website for more information.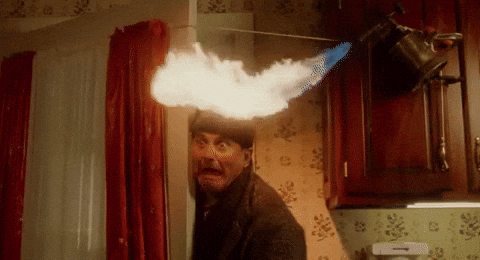 Other workshops from:
Sherine, Founder of Bonnie Lush Hair (rebranded as Ivy Wild) also shared hair tips;
London vlogger Rekayla Curl

shared her hair healthy natural hair journey; and

TreasureTress kept the children engaged with a separate workshop, empowering them on why natural hair is worth celebrating and showing them mini-tutorials.
Marketplace at What's My Hair Type?
Bigger brands such as Cantu and Avlon were present on the day to give advice and guidance. Also on the marketplace were 'Fro-Ganics' who launched their new range at What's My Hair Type?
Organiser, Chantel wore a WMHT branded t-shirt, with custom-tailored trousers and matching accessories from Yakini clothes and jewellery who were selling beautiful pieces from her collection. One of my favourite children's brands, Carolyn and her daughters were selling representative items from their Cherish Me collection.
Local Derby vlogger Changu Online was seen from stall to stall, overwhelmed and shared all of her goodies from the day on her Instagram.
Round-up of What's My Hair Type?
The promotional marketing was fantastic and lived up to expectations and a well-organised event. When signing in, exhibitors and attendees were given wristbands bands, which were removed on the way to give guests their goody bags. There was also a hair and barbers competition featuring local talent from Derby. Also, not forgetting the entertainment from adults and children showing off African inspired apparel and dancing.
Next time
Personally, we could have done with more time. Although the workshops were engaging and informative, it may have been better to break them up. Rather than have three back to back, have a break in between. After the first two, most people went back to the main area.
When you're having so much fun meeting brands, shopping, listening to talks and watching competitions – hunger strikes. You don't want to go searching for food, especially when you are in an unfamiliar city. For an all-day event like this, it will be nice to have food available in the future.
Overall, the event successfully fulfilled its aim of embracing natural hair. Lookout this summer for the next event. The team are looking for support, so if you are interested, get in touch via Instagram or Facebook.
Bonnie Lush Hair presents Naturally Crowned was the inspiration behind What's My Hair Type?
So, why do you think it is important to have more hair events outside of big cities like London? Let us know your thoughts in the comments below and tell us about the hair events you've been to recently.
---
Are you following Hair Popp on Instragam
SaveSave
SaveSave